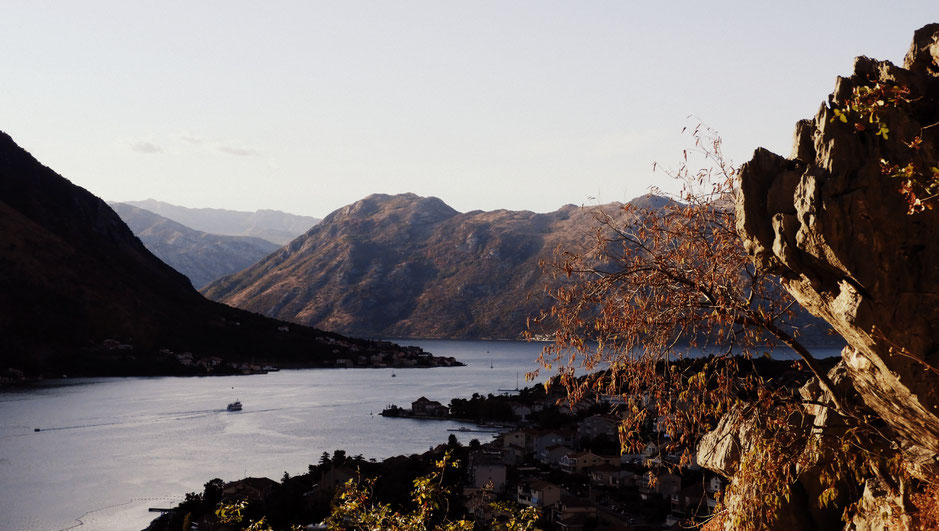 QUEL COUP DE COEUR !
Je suis partie 7 jours au Monténégro début septembre, et MAZETTE ce que c'était CHOUETTE, et BEAU, et PAS CHER, et DEPAYSANT, et GRANDIOSE, et , et ... ohlala j'ai trop de choses à raconter.
D'abord POURQUOI le Monténégro ?
Alors déjà Pourquoi PAS ? En fait c'est un ami d'ami qui adore ce pays et lui a conseillé (à mon ami) d'y aller aussi vite que possible (à peu près à la même vitesse que la Croatie devient au top de la fame) et du coup mon ami m'a proposé d'y aller avec lui et puis ben.. j'ai dit OUI.

Je ne savais pas vraiment à quoi m'attendre et j'ai été très surprise par ce pays des Balkans, qui est indépendant depuis seulement quelques années (2006) et encore très préservé (contrairement à la Croatie qui est chaque année plus prisée).

A HUGE CRUSH!
I traveled to Montenegro for 7 days in early September and DAMN it was AWESOME, and BEAUTIFUL, and CHEAP, and EXOTIC, and MAGNIFICENT, and, and... oh there is so much to tell. 
First, WHY Montenegro?
First of all, why NOT? The reason is a friend of a friend recommended my friend (the first one) to go there as soon as possible (since it's getting increasingly famous and popular like Croatia), and so my friend offered that I accompany him so... I said YES. 
I didn't really know what to expect and I was very surprised by this balkan country which became independent not long ago (2006) and is still well preserved (on the contrary to Croatia which gets more crowded every year)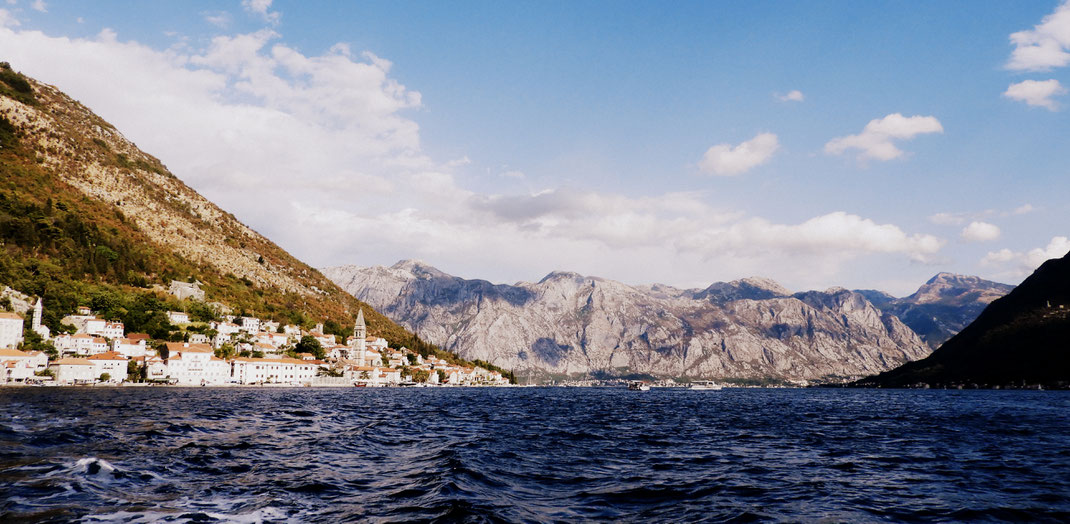 -Feudartifix, il est pas magnifique ce pays ?
-Il est magnifique ce pays.
3 RAISONS D'ALLER AU MONTENEGRO / 3 REASONS TO GO TO MONTENEGRO
1 - C'est SI PEU cher / It's SO CHEAP
Le Monténégro utilise l'€ ET La pinte de pression est entre 1,50 et 2,50 € (chacun sa base de comparaison hein).
Un plat incroyablement bon ( à base de poisson pêché le matin, viande tuée la veille, légumes du soleils délicieux ) coûtera de 3 à 10€
Un ticket de bus entre deux villes peut varier de 2 à 5 euros.
BREF : si vous voulez voyager tout en vous faisant plaisir le Monténégro cestplutôtpasmal
Montenegro uses the € AND the draft pint costs between 1.5 and 2.5€ (to each his own comparison method).
A delicious meal (made from fresh fish, fresh meat and local vegetables) will cost between 3 and 10€.
A bus ticket for a trip between two towns will go from 2 to 5€.
ANYWAY: if yo want to travel while at the same time enjoying yourself, Montenegro is pretty good.
exemple de pachèritude / an example of cheapness
2 - C'est SI BEAU (et d'ailleurs je veux y retourner parce que je n'ai pas eu ma dose) / It's so BEAUTIFUL (and I want to go back  because I didn't have enough)
Le Monténégro est un petit pays absolument SUBLIME et qui dispose de grands atouts pour TOI individu qui aime la beauté de la nature.
EN EFFET, le Monténégro c'est : des côtes dignes des plus belles criques italiennes (mais sans les touristes) avec une eau translucide à 27°.
Mais aussi : des parcs naturels incroyables, de nombreuses villes qui ont conservé leurs "old cities" (très moyenâgeuses), et des montagnes avec des chemins de rando qui n'ont rien à envier à celles de la Nouvelle Zélande.
Montenegro is an incredibly MAGNIFICENT small country with great assets for YOU, nature loving individual. 
INDEED, Montenegro is: coasts worthy of the most beautiful Italian creeks (but without the tourists) with translucent 27 degrees (80°F) waters. 
But also: amazing natural parks, many cities that preserved their old centers (very medieval-ish), and mountains with hiking trails having nothing to envy to New Zealand.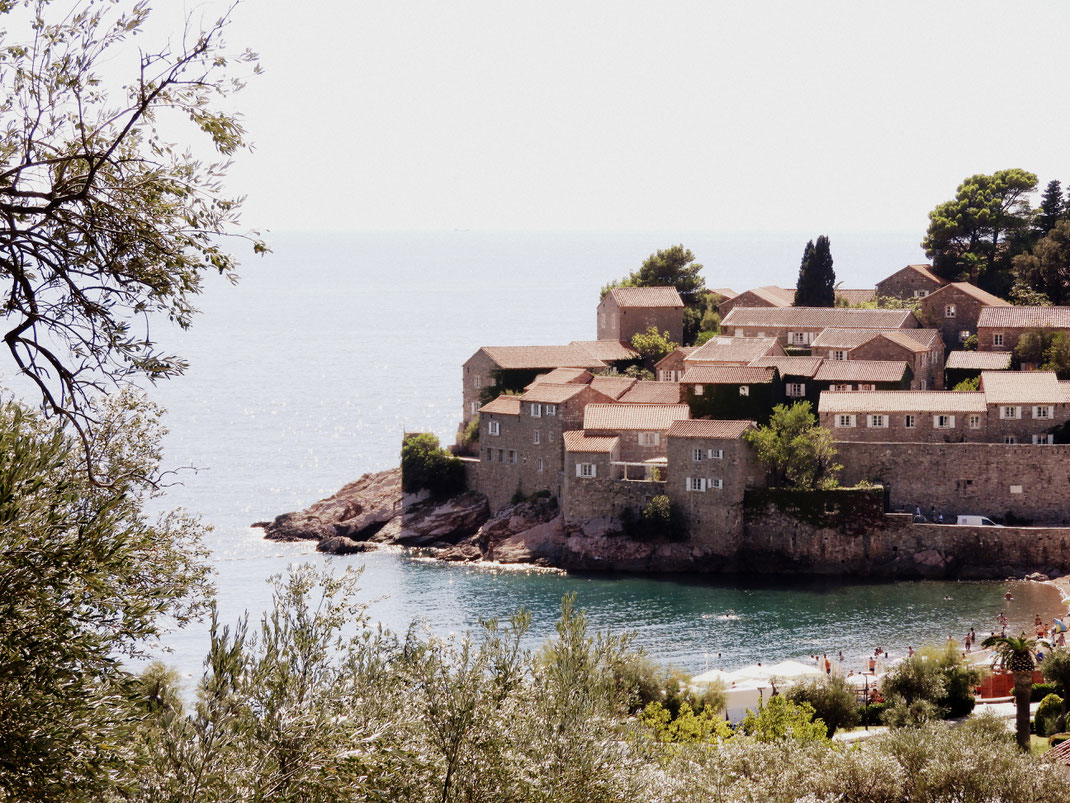 3 - C'est pas si loin et les gens sont chouettes / It's not that far and people are great
Même pour une escapade d'un weekend, ça vaut le coup de se rendre au Monténégro, qui n'est qu'à 2h de vol de Paris ! A côté de ça, malgré un côté un peu rustre de pas mal de restaurateurs (souriants mais un peu brutaux), on a trouvé les gens hyper agréables (le fait que les touristes soient moins nombreux qu'à Dubrovnik a aussi dû jouer dans notre perception).
Even for a weekend getaway, it's worth going to Montenegro as it's only a 2h flight from Paris! Apart from that, even though restaurant owners often have slightly loutish manners (smiling people but a bit rough), we found people to be very friendly (the fact that there was fewer tourists than in Dubrovnik might have played a role in our judgement).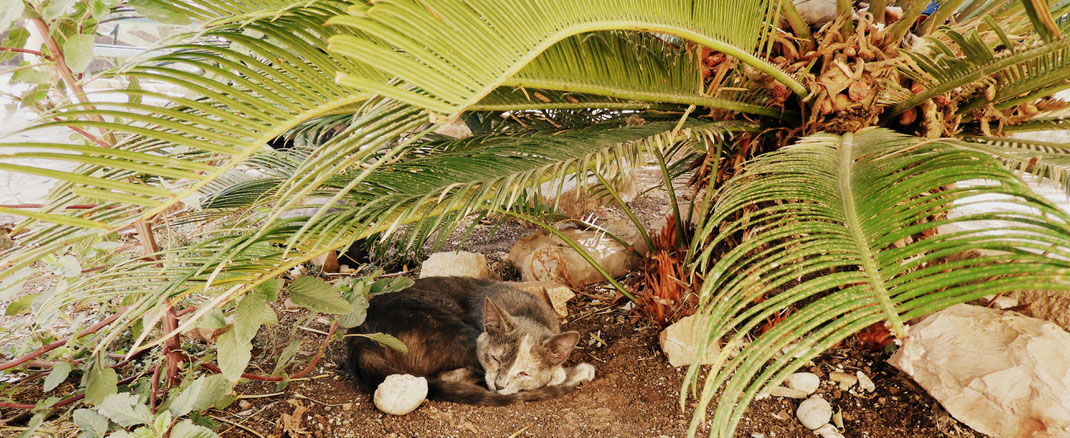 Un ptit monténégrin sympa /  A nice little Montenegrin
BREF, ALLEZ-Y VITE ! / IN SHORT, HURRY UP AND GO THERE!
---
Quand à nous on se retrouve très vite pour un autre article sur le Monténégro, direction KOTOR ! / See you soon for an another article on Montenegro, let's head to KOTOR!
---
X X X
S E E   Y A   F O L K S